ICE President and CEO, John Rowley, joins ICE Mexico City office employees, along with ICE leadership, to celebrate a significant expansion to the ICE sales center operations with the opening of the thirteenth floor at Torre Mexicana.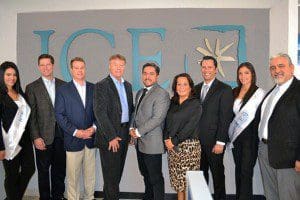 In the last 15 months, ICE Mexico has relocated and expanded their business operations by 120 percent. When ICE Mexico moved to the 2nd floor of Torre Mexicana at the end of 2015, the office upgraded to accommodate 225 work stations and 40 training seats. The latest expansion brings ICE's Mexico City office to a total operating capacity of 430 across the two floors. In addition to the increase in active seating, the space offers four beautiful training rooms with the ability to welcome and educate nearly 80 employees. In a little over a year, ICE Mexico has almost doubled their workspace. The entire organization is excited for the opportunity this improvement brings to the local community, as well as to ICE.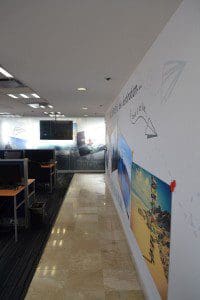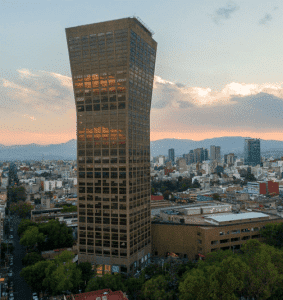 Torre Mexicana, the building in which ICE Mexico operates, is a landmark in Mexico City. Built in the early 1980's, the tower is part of the Mexico City skyline and can be seen by arriving aviation, an exciting perk for a leading international travel and lifestyle enterprise.
As part of the company's continued expansion plans, ICE Mexico is actively recruiting for open positions. If you are interested in what ICE has to offer, check out the current openings here.