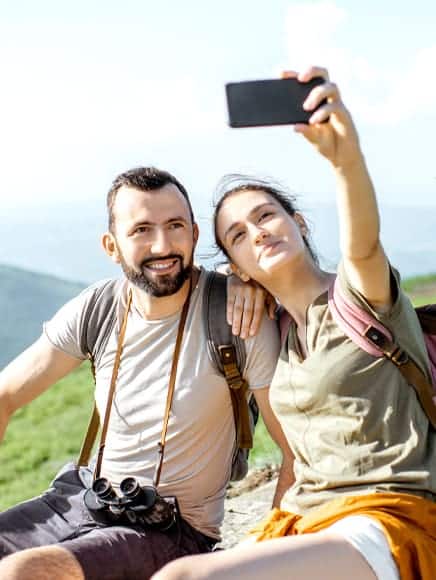 Highlighting member engagement and experiences
Keep members in your travel ecosystem
From airlines and cruise providers to hotel properties, timeshare communities, and online travel agencies (OTAs), it's no secret that today's travel brands deploy well-developed loyalty programs as reliable revenue and profitability drivers.
However, member dissatisfaction in recent years has revealed that most of these programs fail to deliver actual value. Rather than book directly through a travel brand's direct channels, as customers would expect, disjointed travel loyalty programs push members outside of the program's travel ecosystem due to limited travel options and lackluster offers. Many established programs also need help integrating new providers, negotiating with travel brands, and implementing a broader range of inventory into their loyalty redemption process without juggling countless one-off suppliers. As the world's largest standalone travel loyalty provider and one of the biggest travel sellers in the United States, arrivia elevates travel loyalty programs with our fully customizable white label booking engine and exclusive travel experiences.
Leaders in mobile technology
Custom mobile resort pass to reduce guest no-shows
READ MORE
Highly versatile itineraries
Magnify your travel portfolio with arrivia
In today's increasingly competitive travel and hospitality landscape, never give customers a reason to exit your loyalty ecosystem to book their travel plans with online travel agents, third-party sites, or travel entities beyond your loyalty program.
Instead, enhance your travel portfolio with arrivia. Arrivia provides travel and hospitality brands access to the most comprehensive travel options on the market, including deep discounts not available to the general public, to diversify travel products with more high-margin travel offers.
Get in touch
High-value booking engine
Enhance customers' booking experiences
Reward loyalty members with a better booking experience that includes all the travel options they may need in one place. Arrivia's white label booking engine allows travel brands to integrate our vast array of travel products into any existing system.
With arrivia's scalable solutions, your travel loyalty program
can become customers' preferred travel booking portal to access:
700 global airlines in all commercial markets
30,000 cruise itineraries across all categories
150,000 unique tourism experiences and tours
1M+ worldwide hotels, resorts, vacation homes
Scalable marketing solutions
With deep-rooted cruise and timeshare expertise, arrivia crafts impactful, interactive marketing campaigns designed to grow your share of the traveler's wallet.
Highly flexible currency
Unlimited chances for currency redemption
With arrivia's flexible currency, you never have to choose between your loyalty points and ours. Leverage our flexible loyalty currency, redeemable across all travel products, to increase earning and redemption opportunities within your program.
Whether you reward customers with an earn-and-burn redemption model or deploy discounts as a loyalty play, arrivia's versatile currency makes it simple to cater to consumer needs with a concierge-level customer service team to field every query.
High-margin travel products
Relevant offers to grow revenue streams
Travel brands lose millions of dollars per year in unspent loyalty program points. Incentivize rewards redemption and reduce points liability by determining the specific savings or discounts your travel program makes available to its members.
Our white label platform lets you present offers to customers based on their preferences and your margin needs. So, not only can you magnify your travel portfolio with our global network, but you can also maximize your ancillary revenue streams.
Profitable partnerships begin with arrivia
Arrivia powers some of the most popular brands in travel, hospitality, and financial services.
The arrivia difference
Explore how a white label booking engine revives traveler loyalty.