We are excited to announce that our company won 3 industry awards at the Global Networking Experience (GNEX) conference in San Diego last week! GNEX is one of the premier timeshare and travel club industry conferences, connecting senior leaders from more than 100 developer companies, service providers and suppliers.
Members of our resort and timeshare business development team were onsite to represent arrivia, from left to right below: Richard Villegas, David Barnes, Dori Carlson, Anne McCauley, Ashley Wilson, Jack Waller and Bryan Huskey.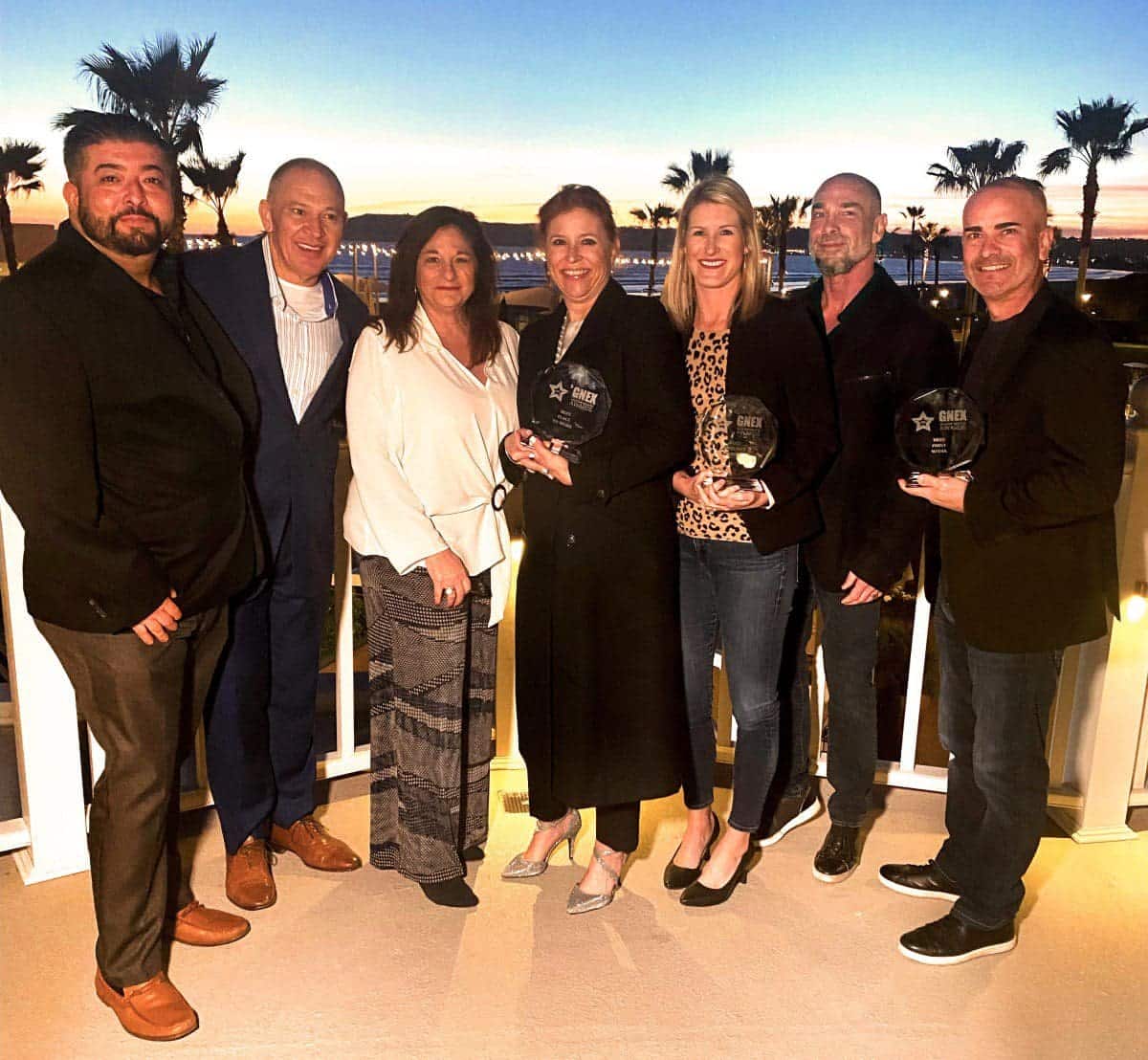 Best Consumer Product: Live ChatSync Powered by Arrivia
Recognizing the need for a new tool to improve the customer experience, our Marketing team developed Live ChatSync, which allows our customers to get their questions answered quickly and simultaneously gives our chat agents customers' account information, so they can better serve them. It's a win-win scenario not only for our members but for our agents and our partners too.
Best Place to Work: HR/Benefits Team Engaging Employees Around the Globe
Recognizing our HR/Benefits Team. As the travel industry continued to recover from the worldwide pandemic, arrivia remained committed to keeping our team members on track to live their healthiest lives; physically, emotionally, and financially. In 2022 we dedicated ourselves to being known as the best place to work around the globe, and our HR/Benefits team delivered on this goal by implementing several wellness programs throughout the year, helping team members keep a high level of engagement as they returned to the office. Their mission: creating an interactive, inviting, and positive environment. And they delivered!
Best Print Media: Vidanta Sales Catalog by Arrivia
Recognizing our account management and creative team. Understanding that our company prides itself on providing any tool necessary for our partners to be successful in their business endeavors, arrivia was called upon to think out of the box for a sales solution. Arrivia's travel program is typically explained through the sales process by a website demonstration highlighting the various travel options and deeply discounted net rates.  With hundreds of different sales agents across 7 different sales centers in 7 different Mexico destinations, Vidanta wanted a visual solution that would sell our travel program with consistency from one sales location to the next.  Arrivia went to work on building a sales catalog that all Vidanta sales personnel would use.  Known for its expert development and call center teams, arrivia's creative department is second to none and took on the challenge with excitement.