When did you last sort through the dozens of loyalty program cards accumulated in your wallet? Chances are, a major cleanout is long overdue. If we had to bet, you probably use less than half of the loyalty program cards you've been carrying around this whole time… and the majority were likely only used once or twice before they began to collect dust. 
You're not alone. Over the course of a seven-year survey, it was discovered that US consumers belonged to nearly 17 loyalty programs but actively used less than half of them. Between star-shaped hole punches and Sharpie tally marks on physical rewards cards, less than a quarter of consumers believed that loyalty programs interacted through the proper channels or at the right moments.
If you're looking for a travel rewards program that works for your customer's lifestyle, it's time to move to a digital solution. Mobile loyalty apps have revolutionized travel rewards programs through enhanced customer experiences and data-driven insights that power continuous member loyalty. Read on to uncover how!
Introduction to Mobile Loyalty Apps for Loyalty Programs
Mobile loyalty apps enable customers and loyalty rewards program members to interact with a brand's loyalty program through a digital smartphone application. Members can use a loyalty application to redeem current rewards perks, view or edit their membership profiles, and earn additional loyalty points.
Loyalty programs, in and of themselves, are far from a new concept. Upwards of 90% of brands already offer a loyalty program, including nearly half of travel providers like airlines. A shocking 
66% of loyalty members will modify their brand spend to maximize loyalty benefits. Even more, top-performing programs have been found to boost member revenue by up to 25% annually! 
A mobile app loyalty program is a recent innovation in travel rewards that has successfully driven customer loyalty and long-term engagement. With 81% of Americans using a smartphone daily, 53% prefer retrieving loyalty account information through an app, and 51% are likely to use a mobile loyalty app when shopping or browsing because they earn rewards or points.
Benefits of Mobile Loyalty Apps for Travel Rewards
It's no secret that today's smartphone users are easier to reach via mobile apps than physical membership cards. For travel providers, the entire customer journey can be completed on a mobile app, from browsing options to scheduling travel. Though you may offer a web-based solution, a mobile-based loyalty points app can add lasting value for your members and business. 
So, how do mobile loyalty apps benefit businesses? Mobile app loyalty programs enable businesses to enhance customer experience, increase member engagement, and power data-driven insights into member preferences and behaviors. The result? Loyal app members produce 3.5 times more revenue than other buyers and are three times more likely to make repeat purchases!
Consider this breakdown of the various benefits of mobile loyalty apps for travel rewards. 
Enhanced Customer Experiences
According to a sample of over 55,000 consumers in over 20 markets, experience accounts for almost 75% of what drives member engagement. In loyalty programs, the top five drivers of the member experience are meeting customers' needs, enjoying participating, improving the brand experience, appealing rewards benefits, and consistency with brand expectations. 
Few loyalty program solutions can execute on the above drivers, quite like app rewards programs. Loyalty apps allow brands to personalize rewards based on individual preferences and behavior, which gives a 6.4x lift in the member experience. Plus, mobile loyalty apps allow for a seamless redemption process, which 33% of members strongly agree improves the brand experience.
Increased Customer Engagement
Paper or plastic loyalty member cards can collect dust in customers' wallets, while website-based loyalty programs can remain unassessed as consumers are on the go. So, how can mobile loyalty apps improve customer engagement? Loyalty apps leverage push notifications and in-app messaging that enable real-time personalized communication and engagement with members. 
Beyond communication, loyalty apps also deploy gamification elements, such as daily challenges, that enhance engagement. The integration of gamification helps members enjoy participating with the app almost twice as much. Even more, 53% of consumers say they are interested in gamification, and 8 in 10 members will engage with a loyalty app when gamification is present. 
Data-Driven Insights
Mobile loyalty apps have proven invaluable in providing an outlook into customer preferences and behaviors. With a robust mobile app, travel brands can collect various insights to conduct customer behavior analysis that powers data-driven decision-making. Such data can improve the overall travel rewards program and member engagement with the app.
Though not a travel brand, take the Starbucks mobile app loyalty program, for example. Starbucks collects several pieces of data each time a user interacts with their loyalty app. The mobile app then uses an artificial intelligence (AI) algorithm to select one of 400,000 promotion variants. It displays the most relevant offer to each user, which has improved offer redemption three-fold. 
Implementing Mobile Loyalty Apps for Travel Rewards
At this point, you might ask, 'Are mobile loyalty apps secure?' Or, 'What features should I look for in a mobile loyalty app?' The answer is yes. Mobile loyalty apps are just as secure as others that handle sensitive consumer information, such as payment details. However, a collection of essential features is required to implement a secure mobile loyalty app. 
10 Tips to Choose the Right Mobile Loyalty App Provider
As you consider potential contenders to integrate with your travel rewards program, keep these considerations in mind: 
What features does the loyalty app software include?

(Hint: Look for gamification mechanics, in-app communication, and in-app surveys.)

How does the loyalty app software reward member behavior beyond purchases, such as completing a satisfaction survey?

What kind of first-party customer data (i.e., purchasing behavior) can you access through the loyalty app software? 

What kinds of travel rewards or travel-related incentives are available through the loyalty app software?

Is the loyalty app software flexible to adopt with evolving loyalty program needs or membership size?

What level of support (developer and customer-facing) is available with the loyalty app software?

What is the software provider's data security policy to protect sensitive member data?

How much does the loyalty app software cost, and is it a one-time purchase?

What is the average project timeline to launch the loyalty app software?

Does the loyalty app software have case studies for brands like yours?
Technical Considerations: Integration with Existing Systems
By now, you may be wondering, 'Can mobile loyalty apps be integrated with existing business systems?' Of course, mobile loyalty programs can be integrated with your current systems! However, proper integration will rely on the loyalty mobile app you choose. As you review your options for mobile loyalty apps, remember to keep the following technical considerations in mind: 
Compatibility.

Review the software integrations to guarantee a seamless connection with your existing CRM or POS systems.

Data Synchronization.

Assess the data synchronization options between the mobile app and other business systems, like your loyalty program website, to ensure customer data is exchanged in near real-time.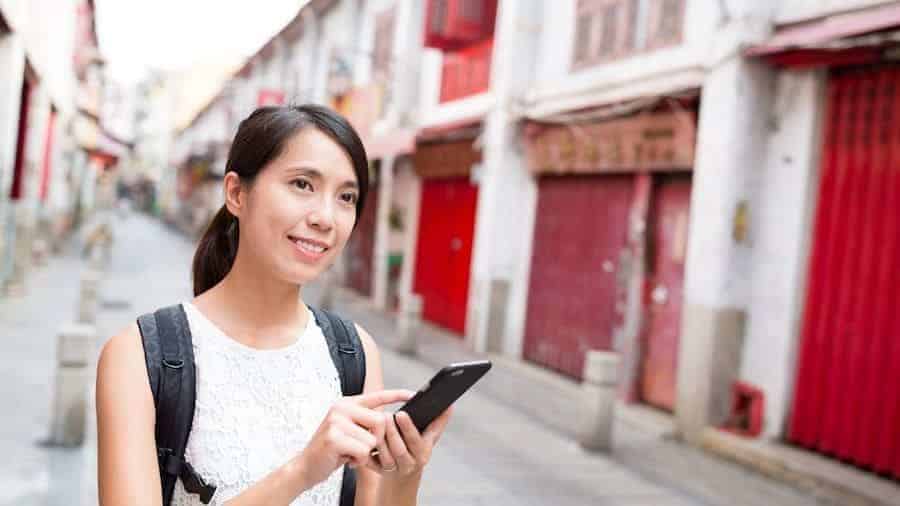 Promoting Mobile Loyalty Apps
You must promote your mobile loyalty app to increase traveler wallet share among your loyalty members to drive engagement, repeat bookings, and revenue growth. Fortunately, there are several tactics to direct customers to your newfound mobile app and encourage sign-ups. Consider the following tips to market your travel rewards mobile app!
Marketing Strategies for Travel Loyalty Apps
Promotional strategies to motivate current loyalty program members to download your new mobile app include but aren't limited to:
Social Media Campaigns.

Leverage popular social media platforms such as Facebook, Instagram, and Twitter to create targeted advertising campaigns promoting your mobile loyalty app.

Influencer Partnerships.

Collaborate with relevant influencers in the travel, lifestyle, or business sectors to promote your customer loyalty mobile app. 

Email Marketing Campaigns.

Utilize email marketing to communicate with existing customers and prospects to drive them to your new mobile loyalty app. 
Tactics for Incentivizing Travel Brand Customers 
Potential incentives to entice members to download your new customer rewards program app can encompass promotions such as: 
Sign-Up Bonus.

Offer a compelling sign-up bonus or welcome reward (like extra rewards points) to new users who download and register on your mobile loyalty app. 

Exclusive Rewards.

Provide exclusive rewards or perks that are only accessible through the mobile loyalty app for new members.  

Friends and Family Promotion.

Extend an attractive bonus for new members who refer your customer rewards program app to new users and can achieve successful sign-ups. 
Tap Into Mobile Loyalty Apps for Your Business
At a time when 79% of consumers claim that effective loyalty programs make them more likely to continue doing business with brands, why not streamline your travel rewards program with a mobile loyalty app? Mobile loyalty apps have been shown to enhance customer experience, drive member engagement, and provide countless valuable user insights. 
As you consider how to bring your travel rewards to members' mobile devices, check out the white label travel solutions available through arrivia. Our robust loyalty rewards solution can be embedded directly on your business website to power your loyalty program with coveted travel opportunities that your members can access anywhere, anytime, without ever leaving your site. Discover how to advance your travel loyalty rewards with the experts at arrivia today!