ICE acquires AI technology from Lateral, Inc.
ICE is happy to announce that we have entered into a strategic arrangement with technology company, Lateral, Inc. Under the agreement, Lateral will support ICE's development and deployment of our next generation software solutions for our global business operations.
Lateral will be bringing an experienced team of travel industry resources to work with the ICE development teams to accelerate time to market and provide the capacity to deliver world-class travel technology solutions. ICE has licensed their market-leading Travel Connect System and has purchased their Hotel and Room Type AI software. These capabilities will enable ICE to advance our strategic vision with a focus customer experience, while also exceeding the expectations of our business partners.
In connection with this relationship, we are excited to announce Ciprian in his new role of Chief Design & Technology Officer.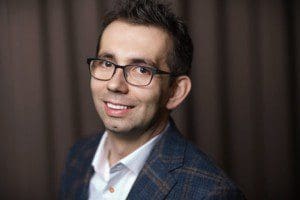 "We are delighted to partner with Lateral and Ciprian,' said John Rowley, CEO and Co-founder of ICE. 'With this acquisition and strategic partnership, we're well positioned to accelerate the expansion of our platform and ecosystem globally and continue to innovate in creating the best of breed travel and leisure technology."
Lateral is a technology company with a global presence and a track record of building solutions in travel ranging across cruise, flights, hotels, packages, insurance, artificial intelligence (AI) augmentation, mobile apps and more. Lateral has extensive software development experience in the travel industry with successful projects for Expedia, Kuoni, Booking.com, Virgin Group and Travelzoo.