For the second year in a row, ICE has WON Travel Network Agency of the Year with American Express Travel!  This prestigious award recognizes ICE for our commitment to the American Express Card Members, the business, and partners.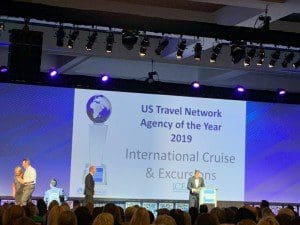 The great news doesn't stop there! Last week we launched a new, online cruise booking experience on AmericanExpress.com. Site traffic to our cruise platform is up over 36% this year with American Express, and we expect this new experience to substantially increase bookings. Over the coming weeks the site will further be enhanced with new, content-rich pages supporting cruise lines, offers and destinations.  You can check it out yourself at: https://consumer-travel.americanexpress.com/cruise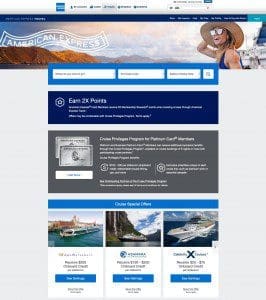 It's innovation like this that has partners like American Express continuing to turn to ICE to add value to their existing programs and partnerships. In fact, right now ICE is providing a resort promotion to the entire American Express Representative Travel Network. This means that companies like Cruise Planners, Avoya Travel, Altour (just to name a few) are currently using an ICE provided resort incentive inside their businesses. Since the launch of this campaign just 10 short weeks ago, we have processed over 3,500 bookings! This great promotion will be in place until December 31, 2019.
The ICE and American Express partnership is strong and continues to grow. Stay tuned for more great news on our ever expanding relationship with this incredible partner as they continue to turn to ICE as their preferred partner for innovation and pioneering value-added programs and solutions.