Exciting News from ICE CEO
Scottsdale, Arizona based International Cruise & Excursions Gallery, Inc. (ICE) today announced that the Company has entered into an investment agreement with 3i Group, a leading international investment manager. Under the terms of the agreement, 3i will make an investment in ICE, enabling the Company to accelerate its growth trajectory by expanding into new markets and furthering its commitment to technology and innovation in product development.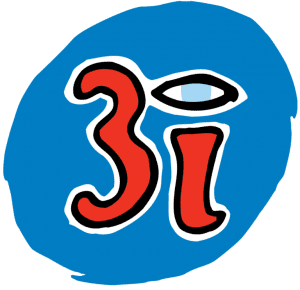 Founded in 1997 by John and Marcia Rowley, ICE has over 2,000 employees and a global footprint with offices in Australia, Europe, India, Mexico, New Zealand, and the UK. ICE partners with some of the most well-respected brands in the world to provide their customers access to travel and leisure products at exclusive rates. The Company has developed proprietary technology that enables it to offer a wide range of loyalty, rewards and open-itinerary travel products across a large assortment of cruise, resort, air, car and hotel stays. ICE also provides its partners and their customers a broad selection of merchandise and wine from popular brands.
3i is focused on mid-market private equity and infrastructure, whose core investment markets are northern Europe and North America. 3i brings to ICE global expertise in the business and technology services, consumer and industrial sectors.
John Rowley, ICE co-founder and CEO said, "We are extremely proud of our extended family of employees, our brand partners and global suppliers, who from the beginning have committed to ICE's strategic vision and unique business model, allowing us to build a successful, technology-driven business that provides high-value vacation opportunities for millions of customers around the globe.
Mr. Rowley continued, "Partnering with 3i will facilitate continued growth for ICE and help us expand our successful model into new markets.  We are impressed with 3i's long-track record of partnering with high growth entrepreneurial companies like ICE to drive improvement and growth in their businesses.   Marcia Rowley and I will retain significant ownership in ICE and will continue in our current leadership roles.  Our senior leadership team, who have been instrumental to our success, will also co-invest with 3i in ICE."
Andrew Olinick, Co-Head 3i North America, commented:
"This is an exciting investment opportunity and an excellent fit for 3i's experience and track record in travel and technology-enabled services. ICE is a unique business that offers tangible benefits to all its stakeholders. We believe 3i can provide significant support to help ICE grow internationally and improve its offering for customers through enhanced sales and marketing initiatives."
Robert W. Baird & Co. acted as exclusive financial advisor to ICE.   Loeb & Loeb, LLP and Kirkland & Ellis acted as legal counsel to ICE and 3i, respectively.
About 3i Group
3i is a leading international investment manager focused on mid-market private equity and infrastructure. Its core investment markets are northern Europe and North America. For further information, please visit: www.3i.com.