ICE's Executive Vice President of Commercial Marketing to help provide guidance across an array of 2017 Representative Partner initiatives.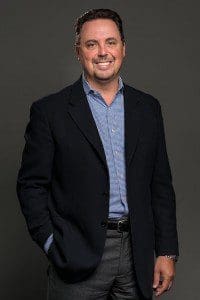 This month, American Express introduced the members who are to comprise their Advisory Board for the 2017 year. Among the list of seasoned travel, leisure, and hospitality executives is ICE's Chief Direct Sales Officer and Executive Vice President of Commercial Marketing, Bart Fesperman. Bart, alongside the other Representative Advisory Board members, will play a valuable role in leading the direction of the Network by offering his guidance on various corporate efforts such as marketing, supplier relations, and technology.
As the Executive Vice President of Commercial Marketing at ICE, Bart leads an extraordinary team of sales and marketing professionals in their efforts to expand key ICE brands into direct sales markets across the nation. Bart brings his exceptional experience and track record of successes in the travel and direct sales industries to the American Express Advisory Board, and ICE is proud to have him serve as a representative of the company as he provides innovative, strategic direction for American Express' 2017 program efforts.
This opportunity for Bart is incredibly valuable to the entire ICE organization, as this Advisory Board helps to drive the direction for all American Express Representative Partners. As a continued industry leader in the travel and leisure marketplace, ICE always seeks to find opportunities to continue to strategically guide the future of travel products and programs in which consumers can find value.
ICE congratulates Bart on this esteemed achievement and is excited for his successes as an American Express Representatives Advisory Board member.