Scottsdale-based International Cruise & Excursions (ICE), the global leader in travel-based loyalty and reward solutions, announced today that it has acquired WMPH Vacations, an industry leading large-scale, online retail travel company.  Founded in 2004, WMPH is a South Florida travel agency that specializes in the distribution of cruise vacations through its popular online retail brands.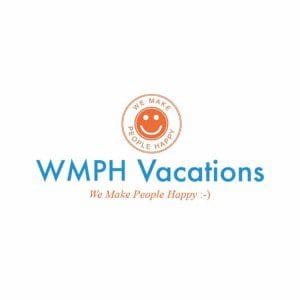 WMPH, which stands for We Make People Happy, has an exceptional reputation within the cruise industry and is a key partner to all major cruise lines. WMPH serves the unique needs of a wide range of discerning travelers.  WMPH's popular iCruise.com brand is one of the best online resources for consumers researching and booking cruises. The iCruise digital experience is enhanced by WMPH's free Cruise FinderTM app, a comprehensive cruise vacation-planning tool with over one million downloads.
For more than 20 years, ICE's core business has focused primarily on serving large-scale brand partners through the delivery of travel and leisure-based loyalty solutions that strengthen the relationships between brands and their customers. With the acquisition of WMPH, ICE reaffirms its strategic commitment to the cruise industry and expands its capabilities to deliver unmatched cruise value and services to its business partners and consumers worldwide.
"ICE has always been on the forefront of developing innovative, technology-driven loyalty and travel solutions for well-known brands throughout the world," said John Rowley, Board Member and Founder of ICE.  "For over 15 years, WMPH has innovated cruise marketing and technology and the combination of ICE and WMPH will further solidify our position as an industry leader."
"The entire Board and Senior Leadership Team at ICE is extremely excited about the new opportunities that this acquisition brings to ICE's global operations," commented Andrew Olinick, Board Member and Partner, 3i. "Combining forces with WMPH will allow ICE to enhance its global cruise marketing initiatives and deliver new and exciting benefits to our corporate brand partners, travel suppliers and consumers around the world."
"ICE has a broad spectrum of travel and leisure products including flights, cars, hotels, and resorts, as well as lifestyle activities such as golf, spa, ski, wine, dining and experiential tours, all of which will extend the value delivered by the iCruise brand for all of our customers' travel-related needs," said Uf Tukel, co-founder of WMPH.
"Our loyal and dedicated employees have been a key driver of our success.  We are excited to join forces with the more than 2,800 global ICE employees and continue to serve our customers with the enhanced products and services of ICE," added Don Walker, co-founder of WMPH.
WMPH Vacations will continue to operate from its headquarters in Delray Beach, Florida. Located near all the major cruise suppliers, WMPH is well-positioned to continue to build key partner relationships. Founders Uf Tukel and Don Walker will join the senior leadership team at ICE, strengthening ICE's commitment to delivering the very best in consumer travel experiences.
About We Make People Happy Vacations (WMPH):
WMPH is a Delray Beach, Florida-based online, retail travel provider, founded in 2004 and specializing in cruise vacations. WMPH owns the popular iCruise.com brand, one of the best online resources for consumers researching and booking cruises. Powered by their free Cruise FinderTM App by iCruise, WMPH offers a comprehensive cruise vacation-planning tool with over one million downloads.  Learn more about WMPH at www.wmphvacations.com.