In early 2019, a pair of our esteemed print and production vendors—K. Geis Printing and Lithotech—asked to submit one of our Westgate Resorts Cruise & Travel Collection assets into an international competition called the Print Excellence Awards. We are excited to share that our Westgate Gold Member Book won the Print Excellence Silver Award in the Brochure category!
The production of this Westgate asset was our first project with Lithotech, as our partnership only recently began at the end of 2018, and we are eager to continue working with them. This year, including the Silver for ICE's Westgate book, Lithotech took home 19 Print Excellence Awards in total.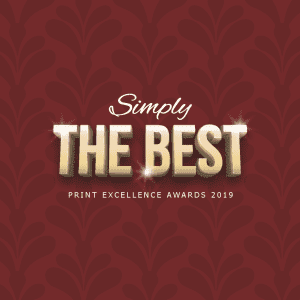 Every year, the Print Excellence Awards program celebrates the extraordinary craft of creating unique and amazingly beautiful printed material. It is truly regional in nature with printers from Arizona, Colorado, New Mexico, and Wyoming all competing for recognition as the best of the best. This year, there were 30 categories, with a maximum of one gold, one silver, and one bronze awarded in each category. This annual award program is sponsored by Western States Printing Alliance, a non-profit trade association and affiliate of Printing Industries of America, the largest printing trade organization in the world.
Learn more about Lithotech's services, the Western States Printing Alliance, or the Westgate Resorts Cruise & Travel Collection.