International Cruise & Excursions, Inc. (ICE) has been named Royal Caribbean International's® New-To-Cruise Partner of the Year for 2017!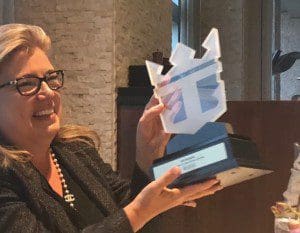 This was the first year for the New-To-Cruise award, which was presented to the partner who has made the greatest strategic contribution in bringing valuable first-time cruisers to Royal Caribbean International®.
Royal Caribbean International® and ICE have been partners for many years, which is strengthened by our mutual respect, continual innovation and commitment to our customers. For over 20 years, ICE has been a leader in the cruise and travel community by working with our cruise providers to meet and exceed their business goals. ICE is able to strategically position their cruise inventory to the right audience by leveraging their members with direct marketing strategies, tapping into markets that are relevant to new cruisers.
ICE is proud to introduce new clients to the cruise experience and looks forward to continuing to help vacationers explore and discover the world through travel!