Exciting News From ICE
Scottsdale, Arizona based International Cruise & Excursions Gallery, Inc. (ICE) today announced that the Company has entered into a merger agreement with SOR Technology (SOR), a global provider of technology-based, travel and leisure benefits and solutions.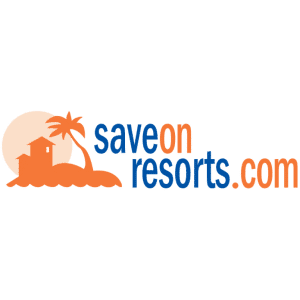 Headquartered in Carlsbad, California, SOR was founded in 2004 by Kevin Schneider and Elliot Springer. The SOR technology platform was built to showcase travel inventory from worldwide travel suppliers, providing end user customers access to substantial savings on hotels, resorts, cruises, vacation homes, car rentals, flights and leisure activities.  The SOR platform currently services B2B clients and consumers worldwide in 17 languages and 44 currencies.
This merger represents a significant milestone for ICE, as the combination of SOR and ICE technology assets and product solutions will strengthen ICE's strategic position in existing markets and rapidly accelerate internationalization of products and programs in new markets.  The core competencies of SOR will complement ICE's world-class products and service offerings and its delivery of innovative travel and leisure products and solutions to its business partners worldwide. In addition, the combination of ICE and SOR platform enhancements and ICE's new large-scale commercial partners, will dramatically expand both companies' ability to provide new and exciting lead generation opportunities for our respective resort partners.
John Rowley, will remain as CEO of the combined enterprise.  Marcia Rowley will remain in her position as Chief Operating Officer.  Kevin Schneider and Elliot Springer will continue in their leadership roles at SOR and will also join ICE's senior leadership team and become shareholders of the business.
John Rowley, ICE co-founder and CEO said, "ICE is excited to combine forces with SOR and expand our ability to offer brand partners and their members functionality to browse and book travel in over 17 languages and over 44 currencies. With the collaborative creativity of both teams, we are better positioned to serve the members of our respective B2B customers on a global basis, while greatly accelerating ICE's ability to grow and support international markets."
Kevin Schneider, CEO and co-founder of SOR, commented, "Combining ICE's global scale, strong service capabilities and expertise in cruise and lifestyle products with SOR's turnkey, travel booking platforms and expertise in hotel bookings will enable us to offer our customers a complete travel and loyalty solution, including the greatest savings across all travel and leisure offerings. Elliot and I are excited to join the ICE leadership team to drive our combined business over the next phase of its growth."
About SOR Technology (SOR):
SOR Technology (SOR) works with private vacation clubs, corporations and quality resorts worldwide to provide extraordinary travel experiences through a technology-based travel and leisure marketplace designed to fit their lifestyle, expectations and budget.  Learn more about SOR at www.sortechnology.com.