We are excited to announce that ICE secured a bronze win in the 2017 International Business Stevie Awards program for Most Innovative Company of the Year. This exciting recognition marks our 13th award win this year.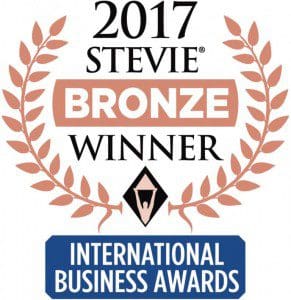 ICE was recognized for its innovate product LIVE365 – a fully customizable online and call-in capable platform that integrates activities buyers already enjoy in their everyday lives including resort and hotel stays, cruise, flights, car rentals, golf play, wine, live entertainment and online shopping.
A record total of more than 3,900 nominations from organizations of all sizes and in virtually every industry were submitted this year for consideration and Stevie Award winners were determined by the average scores of more than 200 executives worldwide who participated on 12 juries. The 2017 IBAs received entries from more than 60 nations and territories.
Nicknamed the Stevies for the Greek word for "crowned," the awards will be presented to winners at a gala awards banquet at the W Hotel in Barcelona, Spain on October 21.
Stevie Awards are conferred in seven programs: the Asia-Pacific Stevie Awards, the German Stevie Awards, The American Business Awards, The International Business Awards, the Stevie Awards for Women in Business, the Stevie Awards for Great Employers and the Stevie Awards for Sales & Customer Service. Stevie Awards competitions receive more than 10,000 nominations each year from organizations in more than 60 nations. Honoring organizations of all types and sizes and the people behind them, the Stevies recognize outstanding performances in the workplace worldwide.