International Cruise & Excursions, Inc. (ICE) recently won the 2017 American Express Travel Representative Excellence Award!
Each year, American Express Travel announces the recipients of the Representative Excellence Award, which honors the top 25 performing agency members of its U.S. Representative Travel Network. The award honors the achievements of American Express Travel Representative Network member agencies based on their results, leadership and dedication to service excellence.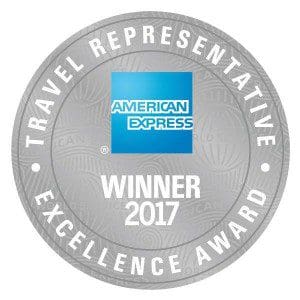 ICE appreciates this award and looks forward to continuing our partnership with American Express Travel for years to come.