International Cruise & Excursions, Inc. (ICE) is excited to earn its second 2019 award from Phoenix Business Journal (PBJ). Out of more than 65 finalists, ICE came in at #12 on the PBJ's 2019 list of Valley's Healthiest Employers, which honors organizations that employ the most innovative strategies to improve the health and wellbeing of their employees. This win comes shortly after ICE topped the PBJ's Women-Owned Businesses List for the fifth straight year.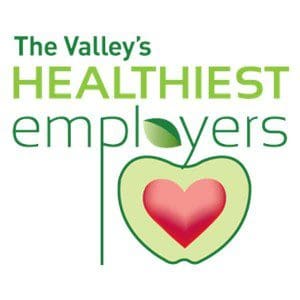 ICE believes the best investment an organization can make begins with its employees. In addition to offering career advancement opportunities, retirement plans, and a wide range of health benefit options, ICE also implements a number of unique programs and onsite amenities to further help employees improve their wellbeing and lead a healthier lifestyle.
These additional programs include pet insurance, a wellness incentive discount on health insurance, an employer-sponsored program that offers assistance regarding substance abuse and mental health treatment, and more. Amenities include an onsite gym, personal trainer, health clinic, nurse practitioner, café, barista, nail salon, massage therapist, and concierge services such as local vendor discounts, dry cleaning arrangements, event bookings, and more. ICE focuses intently on fostering an inspiring work environment that also offers convenience to help employees maintain a well-balanced work/home life.
ICE also believes that a company's success is truly a reflection of the hardworking team members behind it, and therefore, it's vital to find valuable ways to celebrate and recognize that hard work. Since its inception more than 20 years ago, ICE has implemented various employee recognition and appreciation programs, ranging from annual work anniversary gifts and quarterly luncheons to honor outstanding accomplishments, to programs that recognize and celebrate high achievers, go-getters, and "women on their way." These initiatives not only help employees feel supported and valued, but they also motivate employees to continue striving for excellence.
Another aspect that makes ICE one of the Valley's Healthiest Employers is its philanthropic efforts and initiatives. Social responsibility has been woven into the fabric of ICE since day one. With a commitment to supporting volunteerism and charitable giving year after year, ICE contributes to variety of causes both locally and globally, each focused on one of four important areas: children's causes, pet welfare, military support, and local community. To support these causes, ICE focuses on finding creative, fun, and inspiring charity events that not only give back to the community, but also drive employee engagement and a strong sense of cultural unity. Employee-managed raffles, auctions, back-to-school drives, and special holiday events promote teamwork and comradery within ICE's tightknit family of team members.
With over 2,900 employees worldwide, ICE is always looking to grow its team with career-focused leaders who are committed to exceeding expectations. Check out our current job openings!