ICE appears in 100 Best Arizona Companies List for 2017-2018 season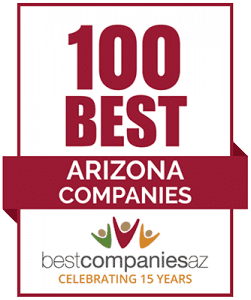 2017 is here, and ICE is pleased to announce that the organization has already secured their first recognition of the year! ICE has been selected as one of the 100 Best Arizona Companies to work for from BestCompaniesAZ. The organization won in the "Best of Cool" category, a title that honors companies with unique workplaces and strong company cultures – those who continuously strive to mix work with fun to create tremendous ongoing successes!
With over 2,000 employees across the globe, ICE believes the best investment a company can make is in its people. It is because of this that ICE seeks to provide employees with valuable benefits, amenities, and perks. The company continuously fosters an environment of engagement, giving, and fun to create a successful work-life balance and company culture. 2016 was a remarkable year for ICE, in which the company implemented various new initiatives as a direct result of employee feedback, such as better access to tools and resources, new quarterly family appreciation events, diverse philanthropic initiatives, and other employee engagement opportunities, amenities, and perks.
It is these new initiatives and more that continue to demonstrate how ICE is one of the best companies to work for in the valley. We look forward to continuing to build a robust and exciting work culture for our ICE family, and we are honored to be one of the 2017-2018 Best of Cool!