ICE is excited to share that the Business Intelligence Group (BIG) has announced the winners of its inaugural Excellence in Customer Service Awards.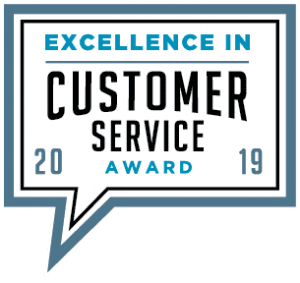 ICE was selected as an Organization of the Year, earning our third 2019 award from BIG. We also won BIG's 2019 Best Places to Work Award and the 2019 BIG Innovation Award for our Cruise Chat program.
The Excellence in Customer Service Award Program recognizes the superior performance of individuals and companies around the world who are working to better support their customers, communicate more efficiently with them, and provide a differentiated level of customer service.
Customer satisfaction is a fundamental objective throughout every facet of the ICE organization. The very nature of our business—loyalty programs—hinges on our ability to build and maintain our customers' devotion to the brands we serve. That's why we invest in extensive training for our employees, and strategic partnerships and acquisitions that help us deliver only the best in customer service and cutting-edge products.
"Year after year the role of customer service plays a more important role in all of our lives," said Maria Jimenez, chief operating officer of the Business Intelligence Group. "We are thrilled to be honoring International Cruise & Excursions Inc., as they are leading by example and making real progress on improving the daily lives of so many."
ICE is honored to be recognized as an Organization of the Year by BIG, as we continue to invest in our customer experience and develop innovative programs—like Cruise Chat—to deliver the highest level of service to our customers.
Learn more about the Business Intelligence Group here.