ICE has won The 2017 Valley's Healthiest Employers Award, ranking at number 11 by the Phoenix Business Journal.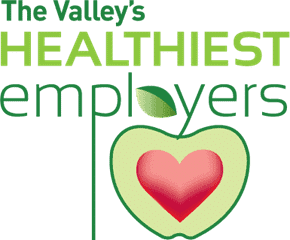 ICE won this honor due to the many team member wellness campaigns designed to encourage ICE staff to make positive and conscientious decisions for their health. These campaigns include the annual ICE wellness incentive, 5K family walk, free onsite skin checks and mammograms, quarterly blood drives, tobacco cessation program, VIVRI shakes, onsite gym and personal trainer, access to mental health coaching and stress awareness day.
The 2017 Valley's Healthiest Employers Award is presented to organizations in the Valley that are committed to creating a healthy workplace. Winners are chosen based on key wellness categories including leadership commitment, strategic planning, communication and marketing, and creative programs that encourage healthy lifestyles for team members.
It is these new initiatives and more that continue to demonstrate how ICE is one of the best – and healthiest – companies to work for in the Valley. We look forward to continuing to build a robust and exciting work culture for our ICE family, and we are honored to be one of the 2017 Valley's Healthiest Employers!