ICE has a lot of great team members. Some of which are hired into sales, love it and stay in that department throughout their careers, while others find success in other areas of the business.  Regardless, our team members are what truly make ICE a diverse and unique place to work.
We have some pretty amazing people with many backgrounds and different personalities who have a real passion for what they do. So, we thought what better way to show who we are?
Introducing, Melaura!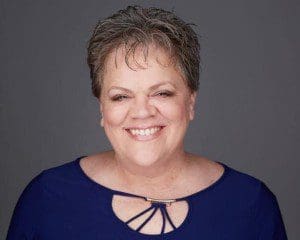 What would your autobiography be called? Veni, Vidi, Vici
Current Position: Employee Engagement Director
Original Position: Inbound Cruise Agent RCI
My ICE Story: I started back in November 2005, little ol' waitress from Waffle House and single Mom 4 children, I walked in to ICE and asked for an application. I was given an interview and  I was asked to sell a pen. Obviously, I must have sold a great pen!  I was offered the position and I accepted in disbelief  that  this would be my career.
I worked the 3rd shift waiting tables and doing training during the day. Anna Cash would have to stay on me to keep me awake  in class. I barely graduated, but David Canen saw something in me and said give her a chance.  A couple weeks went by and I received my commission statement. It was almost 3 thousand dollars at 2 percent commission! There was a hand written note from Jeremy Rowley  on my paper asking "Who are you?" At that point, I knew that this was my calling!  I quit my waitressing job that day!
ICE has been a lifeline for me and my family. I never could have imagined the opportunities that I have had here. I have done everything from account management, sales, charity fund raising, inbound, outbound and this list just goes on.
I would have never had any of this if it wasn't for ICE seeing something greater in me than I saw in myself. I live, eat, breath #ICENation.
Let's Get to Know Melaura!
Favorite vacation you've ever taken: An Alaskan cruise that I won.
Favorite restaurant in Arizona: Black Angus
Name one thing you've always wanted to try, but have not yet: Sky diving, but I'm too chicken.
Do you have any life hacks? Stay humble and be grateful, and always be the hardest worker in the room.
If you were famous, what would it be for? Motivational speaking. Encouraging other to be the best that they can be and showing them the best things in life are placed on the other side of fear!
What are some side projects or hobbies you have outside of work? My children and grand children are my projects.
What is your favorite ICE amenity? Definitely, the massage room. There's nothing like a moment of serenity and relaxation.
What has been your favorite project and why? What I do now as the Employee Engagement Director. I get to see the success of so many. To see people on their journey where, warms my heart.
Do you have any advice for prospective ICE candidates? Nothing in life is free. If you put in 100%, you will get 100% in return. ICE is a life changing company that offers so many perks and benefits to their employees, but it takes real work, motivation and drive.