ICE has a lot of great team members. Some team members are hired in sales, love it and stay in that department throughout their careers. Some, find success in other areas of the business.  Our team members are what truly makes ICE a diverse and unique place to work.
We have some pretty amazing people with many backgrounds and different personalities who have a real passion for what they do. So, we thought what better way to show who we are?
Introducing, Spencer!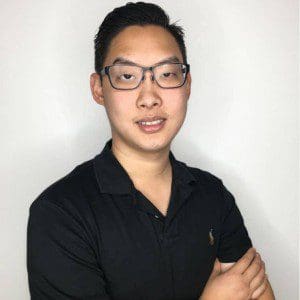 My Hypothetical Autobiography Title: Mak Attack.
Current Position: Account Manager, RCI
Originally hired as: Inbound Cruise Sales Agent.
My ICE Story:
I never intended to be at ICE this long when I first started. That being said, I cannot imagine working anywhere else but ICE now. I was referred to ICE by a friend of my wife, as an interim position until I found something else that I would be more interested in. I accepted the IB Cruise Sales position for RCI and everything really took off from there. Within the first few months of selling cruises, I not only found the job to be lucrative but enjoyable as well! I found the ICE culture to be rewarding and engaging, and this motivated me to work even harder. My work ethic and performance did not go unnoticed, about six months after I started, I was asked to be a training assistant for training classes.
My abilities allowed me to be offered a position as a team lead, then ultimately a sales supervisor – all within the first one and a half years! As a supervisor, I had the chance to oversee almost all of the brands we serviced. It was an amazing learning opportunity to become fully immersed in how all of the brands work at ICE. I stayed in my supervisor role for another one and a half years before being offered a manager position with a growing department within ICE. My performance and commitment there ultimately lead full circle back to RCI, but this time as the account manager overseeing the holistic relationship between ICE and RCI.
Before working at ICE, what was the most unusual or interesting job you've ever had?
I was the District Training Manager for PetSmart.
PetSmart had a dated Pet Training Curriculum that was still being used by all of the stores. However, as the owners of the most widely adopted training curriculum, they decided to revamp it. We simplified the classes down from 8 weeks to 6 weeks, condensed curriculum to the essentials and removed any filler material.
Our decisions and insights simplified the role of over 1,100 locations and over 3,000 trainers while driving bottom line profitability by over $14M.
Favorite restaurant in Arizona: OHSO Brewery – they have a fantastic seafood mac and cheese.
Do you have any life hacks?
Rubio's has fish tacos on sale on Tuesdays after 3:00pm. You're welcome.
What are some side projects or hobbies you have outside of work?
I run my own dog training program outside of work. I have placed therapy animals in facilities across the nation, and certified service animals to assist their owners day to day. My wife and I also enjoy escape rooms and spending time with our own dogs, a Newfoundland, Golden retriever, Australian kelpie, and Corgi mix.
What is your favorite ICE amenity?
Dry cleaning – it is so convenient to be able to drop off and pick up your laundry at the place you are already going!
What has been your favorite project and why?
My entire role is a project with the sole purpose of growing the relationship between ICE and RCI. This involves collaboration with the sales, marketing, development, creative, and RCI teams. I love this aspect of my job and it really helps to keep things interesting every single day.
Do you have any advice for prospective ICE candidates?
Opportunity. In one word, ICE offers opportunity. Regardless of the level that you start at within this company, if you are driven, committed, and passionate about your personal performance, there is room for you to grow.