If You Are Looking For A New Career, International Cruise & Excursions, Inc. (ICE) Is The Place For You!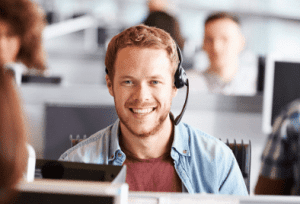 If you're considering a new challenge or are ready to transition into a new career, now is the time. With over 30 full-time, part-time and home-based openings across both sales and non-sales divisions, ICE has something for everyone.  Positions include a senior mobile developer, senior front end web developer, travel and cruise systems product manager, vice president of digital strategy and various lucrative sales positions, including bilingual sales representatives.
ICE offers a comprehensive benefits package that includes medical, dental and vision coverage. ICE also offers a 401K plan, paid time off, unmatched travel discounts and exclusive travel pricing for its team members, among other benefits. In addition, ICE is proud to offer a multitude of onsite amenities at its headquarters office location including a café, gym, nail salon, massage therapist, dry cleaning services, an on-site nurse practitioner who can write prescriptions and takes medical appointments and more.
The travel and leisure enterprise has been awarded the Top Women Owned Business in Arizona by the Phoenix Business Journal, three years in a row, as well as accumulating over 175 local, international and industry honors.
As one of the world's largest travel distributors, ICE provides unique vacation and leisure experiences to more than 55 million consumers across the globe in private branded portfolios. Product offerings include the wide-scale distribution of cruises, hotels, resorts, flights, car rentals and other lifestyle activities such as golf, spa, ski, wine, dining, and experiential tours, which provide partners with incomparable versatility and customization.