The function of a loyalty travel program is to elevate the customer experience; however, recent statistics reveal less than one-third of loyalty members agree travel programs deliver on that promise. At the heart of member dissatisfaction is loyalty to travel customer service—or, really, the lack of it. Just one poor customer service experience motivates customers to defect to a competitor. 
But what about when a loyalty travel program delivers exceptional customer service? 
An outstanding 95% of consumers claim effective customer service has an impact on their brand loyalty, citing accessible service channels and professional agents as key factors that drive long-term retention. In today's post, explore the top strategies for exceptional loyalty travel customer service, complete with tips for efficient issue resolution and communications that enhance loyalty. 
The Impact of Customer Service on Loyalty Travel Programs
Why is customer service important to customer loyalty? In short, superior customer service is a catalyst for member retention. According to a global Zendesk survey, 60% of business leaders say customer service improves retention rates and another 64% report that customer service has a positive impact on their company's growth. However, don't just take the business' word on it.
As per a recent customer experience survey, 81% of customers say a positive customer service experience increases the chances of a repeat purchase, while 80% feel more emotionally connected to a brand when customer service solves their problem. Exceptional customer service goes beyond transactions to build emotional connections, trust, and loyalty among members. 
So, why is customer loyalty important in travel and tourism specifically? Positive interactions and personalized assistance contribute to a more memorable, gratifying travel experience. In an industry as competitive as travel and tourism, the more you can enhance the customer experience, the more you can encourage repeat business, word-of-mouth referrals, and positive reviews.
Key Strategies for Delivering Exceptional Customer Service
Three factors determine the effectiveness of loyalty travel customer service: professional agents (29%), self-service online (22%), and access to customer service on a digital channel of choice (21%). By addressing queries promptly, resolving issues efficiently, and going the extra mile, brands can create a sense of loyalty and belonging that extends beyond the redemption of travel rewards.
Consider these actionable strategies for delivering each aspect of exceptional customer service. 
1. Tailored Member Communication 
Did you know that 90% of consumers will spend more with brands that personalize the customer service they offer? Another 93% will spend more with brands that offer a consumer's preferred option to reach customer service, such as chat. To amplify the effectiveness of your loyalty travel customer service, make it a point to tailor member communication to individual preferences.
Personalized communication through various channels, such as email, social media, and mobile loyalty apps, allows brands to engage with members proactively, offer relevant information, and address their individual preferences and concerns. When personalization is done well, organizations can achieve a 6.4x lift in member satisfaction with the loyalty travel program. 
2. Quick and Effective Issue Resolution
Consumers contact customer service departments three times per year on average. Despite how infrequently these interactions occur, 99% of consumers have experienced frustrations when communicating with customer service agents. Consumers' top frustrations are waiting on hold (63%), having to repeat information (51%), and not getting the issue resolved quickly (37%).
Therefore, it's paramount for organizations to implement efficient processes for handling member queries and seamlessly resolving customer issues. Prompt response times, clear communication, and swift resolution contribute to overall member satisfaction and, in turn, loyalty. Top channels for issue resolution are chat (52%), email (47%), and self-serve via a company's website (33%). 
3. Empowered and Trained Staff
Customer service agents are some of the most vital components of loyalty travel customer service. Nearly one-third of consumers say that professional agents are an important factor in determining brand loyalty. This is because empowered staff members who understand the intricacies of the loyalty travel program can better serve members and build lasting relationships.
After all, there's a reason why the arrivia customer service team speaks 22 languages—we field over 3.5 million customer queries per year. We've proven that equipping customer service teams with comprehensive training and resources enables them to provide accurate information, empathetic support, and meaningful interactions. 
4. Continuous Feedback Loop
Following the impacts of the COVID-19 crisis, more than 60% of consumers report they have higher customer service standards than pre-pandemic. In fact, 95% of consumers admit that one negative interaction with customer service incentivizes them to abandon a brand. In this new business reality, continuous customer feedback plays an increasingly vital role in brand loyalty. 
So, make it a point to establish an ongoing feedback mechanism for your loyalty travel customer service program. Whether it's online surveys or digital polls, collecting customer feedback enables you to gather insights and identify areas for improvement. With this member feedback, you can refine your customer service strategies and enhance the overall member experience.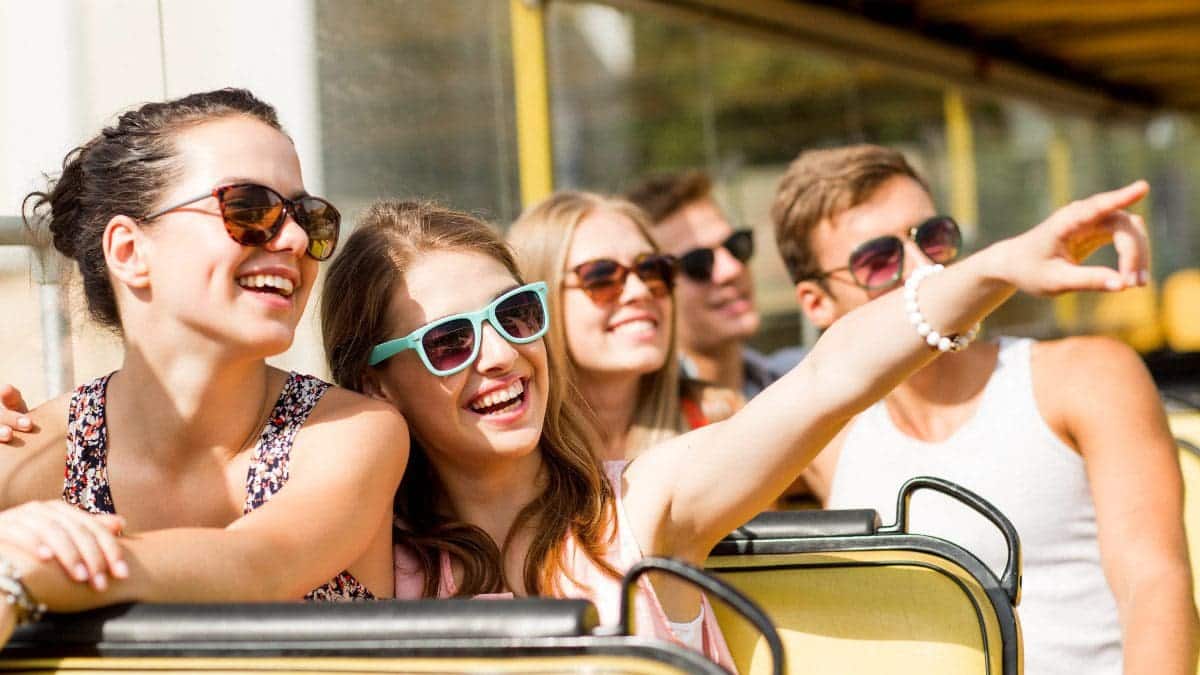 Showcasing Exemplary Customer Service in Loyalty Travel Programs
Loyalty travel programs like American Airlines AAdvantage have dominated the travel and tourism loyalty market for nearly 40 years. It's no surprise that these programs have prioritized exceptional customer service, taking a customer-centric approach that contributes to member satisfaction and retention. Let's take a lesson from a leading loyalty travel program, Hilton Honors. 
Hilton Honors covers upwards of 6,800 properties across 122 countries. With four elite status levels, Hilton Honors enables members to earn points that can be redeemed for free hotel stays or transferred to one of Hilton's 40 frequent flyer program partners. The brand recently sought feedback from more than 40 million members to gauge evolving guest preferences.
As a result, Hilton revamped its Hilton Honors app to include new advances like digital floor plans for bookings, mobile check-in, and mobile service requests. By March 2023, the program grew to 158 million members, a 19% rise year over year. Honors members accounted for an outstanding 62% of room occupancy, showcasing how the program has forged strong member loyalty.  
Hilton Honors has also topped the Bond Brand Loyalty survey as the consumer-preferred hotel loyalty program several years in a row. Despite hotels obtaining a 37% loyalty program satisfaction rate on average, Hilton Honors ranks higher than more than 200 loyalty programs. This can explain why the brand's occupancy and average daily rate increased 30% year over year in 2023. 
Partnering with arrivia for Customer Service Excellence
It's no mystery how exceptional loyalty travel customer service can translate to enhanced member satisfaction that powers not just customer retention but meaningful customer relationships. To amplify your loyalty to travel customer service, partner with arrivia. Our best-in-class support team offers around-the-clock service on your channel of choice, including chat, email, and phone.
From responsive member support to cutting-edge technology, arrivia equips organizations with the tools and resources needed to enhance the customer service journey. Complete with a unified view of customer interactions, our customer contact platform enables a member-centric approach that helps boost satisfaction and strengthen member loyalty through personalized interactions.
To discover how arrivia can elevate your loyalty to travel customer service, connect with us today.