Gone are the days when offering a travel loyalty program made your business unique. Because a staggering 90% of leisure and hospitality companies also offer loyalty rewards, consumers no longer flock to a brand simply because it provides travel perks. But white label cashback rewards? Nearly 70% of consumers agree cashback is the most valuable travel reward.
The number of consumers who prefer cashback travel rewards over traditional perks like points  is more than double —69% vs 33% . Cashback programs or reward points used as cash have continuously been shown to enhance customer loyalty and engagement by adding unique value for consumers that elevates their brand perception and enables them to increase spending with a business.
What makes white label cashback travel rewards different from other loyalty programs, and how can businesses leverage white label cashback travel rewards to drive revenue growth? The answer lies in a reliable white label travel solution that offers tangible rewards. Read on to discover how white label travel rewards can advance your loyalty program, with tips to implement them. 
What are White Label Cashback Travel Rewards?
Cashback rewards are a type of loyalty perk that gives consumers back a certain percentage of their qualifying spending in the form of rewards dollars or points. Most consumers are familiar with branded cashback rewards programs, like the Capital One SavorOne Cash Rewards card, which provides cash bonuses for purchases made with the card. 
On the other hand, white label cashback rewards are branded loyalty perks offered by travel companies but fulfilled by third-party service providers. White label cashback rewards allow consumers to earn cash rewards in dollars or loyalty points on their travel purchases. Purchases are made through the travel brand, and cashback is issued by the white label supplier.
Here's how a label cashback travel rewards work: A travel customer interacts with a white label travel portal that is fully customized with the company's branding. The customer uses the portal to book a flight, schedule a tour, or purchase similar travel. Then, the white label provider offers the customer travel rewards points that can be redeemed as cashback. 
Top Benefits of White Label Cashback Travel Rewards
Now that you understand how cashback works, you might wonder: What are the benefits of implementing a white label cashback travel rewards program? Well, it's no secret that consumers prefer cashback over alternative perks — especially because cashback can be redeemed for loyalty points and travel purchases. Here's how cashback can enhance your travel program. 
Increased Customer Loyalty
Did you know 7 in 10 consumers select a primary credit card simply because of its cash bonus? Now, imagine if you could supercharge your loyalty program with similar perks. By offering cashback travel rewards, you incentivize customers to choose your services over competitors, increasing customer loyalty and repeat travel bookings that drive company revenue. 
Enhanced Customer Engagement
Cashback or points redeemed as cash travel rewards create a sense of excitement and anticipation among customers, encouraging them to engage in a travel loyalty program actively. While innovative travel rewards like exclusive experiences are enticing, cashback gives your customers control over how they spend their reward, whether to plan an entirely new trip or upgrade their current travel plans.
Added Value for Customers
The additional sense of control that comes with cashback travel rewards is also a major value add-on for customers. Unlike digital discounts and promotions, cashback can be redeemed as loyalty program points or actual currency that provides members with tangible benefits. Customers can save money on their travel expenses while enjoying additional perks.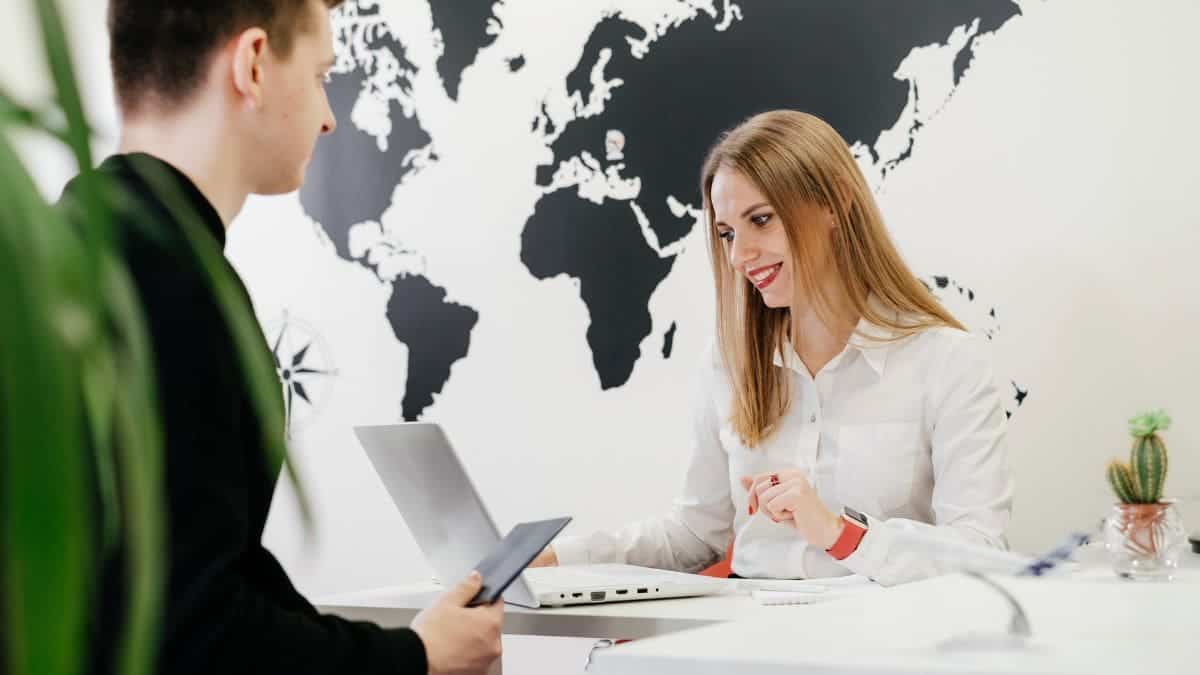 How to Implement White Label Cashback Travel Rewards
White label cashback travel rewards can amplify your loyalty program to enhance customer loyalty and engagement and create additional value for loyalty members. To implement white label cashback rewards, partner with a reliable white label travel technology provider that can turbocharge your current rewards offerings. 
Partner with a Reliable Cashback Provider
The beauty of white label solutions is they can be completely customized to look and feel like an extension of your brand. To guarantee an optimal customer experience with your loyalty program, partner with a reputable cashback provider that offers a white label solution tailored to your specific branding requirements. 
Customize the Program
Once you partner with a provider, it's time to customize your program to allow for seamless experiences for your loyalty members. It's important to design your cashback travel rewards program to align with your brand image and target audience. This includes analyzing data to select relevant reward options and setting achievable redemption thresholds. 
Promote the Program
You must promote your loyalty rewards program to raise awareness about your new cashback rewards. Effective communication strategies for travel marketing include email campaigns and social media promotions. Likewise, your program data can be used to create targeted advertisements with personalized recommendations for travel to enhance customer satisfaction. 
Learn How White Label Travel Rewards Can Benefit Your Business
White label travel cashback or points redeemed as cash rewards offer a powerful tool for travel brands to not only boost customer loyalty and engagement but also position their loyalty program as a leader in the travel industry. By implementing a customized program and working with a reliable travel partner, you can enhance your value proposition and differentiate your offerings in a competitive market.
If you're unsure where to start, contact the experts at arrivia. With a suite of comprehensive travel offers and rewards, robust booking technology, and several flexible redemption options, arrivia is a complete travel loyalty partner. Request a demo today to learn how arrivia can power innovative travel rewards for your customers.