When it comes to customer loyalty programs, there's no need to reinvent the wheel—instead, brands can simply reimagine it. 
Enter the coalition loyalty approach, in which multiple brands join forces to form a shared loyalty program for their members to earn and redeem rewards across businesses. As today's brands continuously search for innovative means to retain customers, rekindle program memberships, and revitalize brand loyalty, coalition loyalty programs emerge as a compelling strategy.
Discover how clear objectives, seamless customer experiences, and data-driven insights can reimagine modern coalition loyalty programs.
Understanding Coalition Loyalty Programs
A coalition loyalty program is a collaborative rewards structure in which individual brands from across loyalty markets join in a shared loyalty program. Coalition loyalty programs are often launched by a single business, extending the program to multiple partner brands known as 'tenants.' Tenants in coalition loyalty programs are often non-competing in nature.
Take travel loyalty programs, for example. Airlines and hotel chains often invest in coalition loyalty programs to allow travelers to earn points and redeem rewards across various non-competing businesses, such as car rental services and restaurant chains. Multi-tenanted loyalty programs amplify the rewards' appeal and reach while participating brands see an uplift in revenue. 
So, how do coalition loyalty programs make money? Coalition loyalty programs generate revenue when members earn points, redeem points, allow their points to expire, and pay interest on deferred billing balances across the program. Deferred billing balances are often generated by sales promotions or when coalition partner brands pay for their members to earn points. 
Why Are Coalition Loyalty Programs Beneficial for Customer Loyalty?
Coalition loyalty programs offer customers unbridled access to earn and burn loyalty points across multiple brands, giving way to a broader spectrum of rewards. Members can shop in-store or online with participating brands, earn points for their purchases, then instantly redeem those points with another partner brand in the coalition, increasing engagement and redemption rates.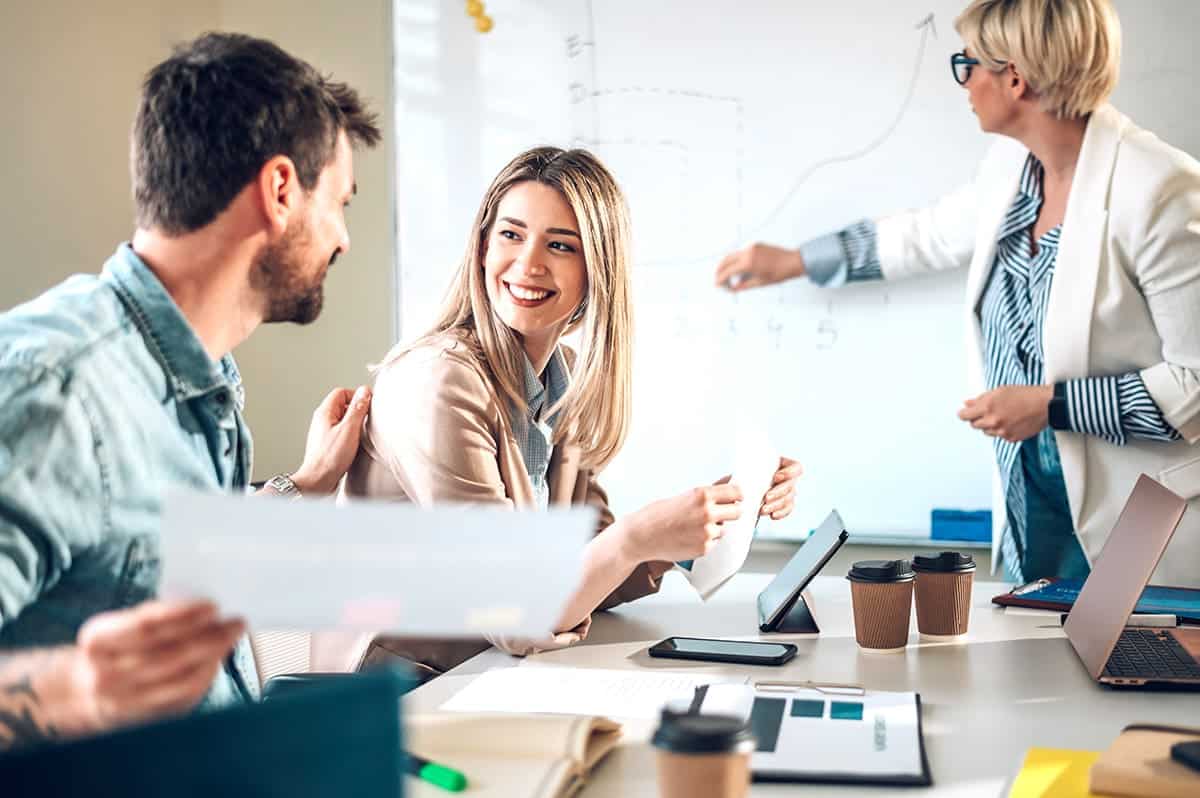 With multiple brands participating, there's a higher chance that customers will interact with at least one tenant, keeping members within the coalition ecosystem and boosting their customer lifetime value (CLV). Even better, tenants can collaborate to build cross-brand promotions, in which various offers can be bundled to diversify rewards options and drive higher brand loyalty.
At a time when nearly 70% of consumers modify their brand spending to take advantage of loyalty benefits and access greater rewards, coalition loyalty programs empower brands to pool resources for joint marketing campaigns and members-only discounts at reduced individual costs. These resources can also go towards data insights to improve the coalition's member experience.
Key Components of Successful Coalition Loyalty Programs
Partner brands in successful coalition programs gain a wealth of new customer touchpoints and user data that, when leveraged wisely, can raise redemption rates and revenue. However, it's vital to choose the right partners—every tenant should appeal to similar target demographics—and select individual brands from markets that complement rather than compete with each other.
Likewise, it's essential for participating brands to develop a shared value proposition. All partners should agree on a unified message that highlights the collective benefits of the coalition program to customers, whether that's unrivaled savings or unparalleled rewards. Succinctly describe how the coalition ecosystem offers its members more value than alternative loyalty programs. 
Remember that all successful coalition programs rely on a seamless customer experience. To ensure uniformity in points accrual and redemption processes, utilize integrated technology platforms so the customer experience is consistent, regardless of where they earn or spend their points. Such technology will also allow for centralized data collection to streamline user insights.
Examples of Successful Coalition Loyalty Programs
Between an expansive array of tenants and co-branded credit cards from participating financial institutions, it's no surprise that coalition loyalty programs have experienced varying degrees of success across industries. Just look at Delta Airlines, which raked in $2.6 billion in 2022 from its SkyMiles loyalty program that included partner brands like Starbucks, Hertz, and Airbnb. 
Other examples of successful coalition programs across industries include:
AIR MILES Reward Program

(Canada) allows members to shop with more than 300 participating brands in-store, online through

airmilesshops.ca

, or with any linked Canadian-issued MasterCard to earn miles, which can then be redeemed on travel services, merchandise, eVouchers, and more.

Nectar

(UK) enables members to shop with upwards of 300 Collect Partners through its proprietary mobile application, website, or in-person with its individual partner brands, as well as access personalized online offers to collect points, then spend the accumulated points with over a dozen various vendors. 
4 Tips for Implementing a Coalition Loyalty Program
Like other types of loyalty programs, coalition loyalty programs require a bit of groundwork before members can begin to earn and burn points and rewards. Let's take a look at four tips for implementing a successful coalition program to grow your wallet share. 
1. Clearly Define Program Objectives
Understanding the underlying objectives of a coalition loyalty program is fundamental for success, both for the participating brands and the loyalty members. When ideating your shared value proposition, consider your mutual goals. If your primary goal is to acquire new customers, consider offering sign-up bonuses or exclusive offers for newcomers.
On the other hand, if you aim to increase purchase frequency or deepen engagement, look into cross-promotion strategies or milestone rewards that award consistent interaction. To foster deeper loyalty, provide exclusive experiential rewards—like trips to exotic destinations—or similar high-value rewards that strengthen the bond between customers and participating brands.
2. Establish Clear and Fair Earning and Redemption Rules
Once your objectives are defined, take the time to establish uniform program rules. Decide how and when members can earn points and where and when they can be redeemed. Remember that transparency is vital, and any terms and conditions—especially those involving the expiration of points or blackout dates—should be communicated clearly to avoid disillusioning members.
Ensure that a point earned with one brand carries the same value when redeemed with another tenant in the coalition to prevent perceptions of favoritism or devaluation. Similarly, it allows for the easy transfer or pooling of points between brand partners to enhance the user experience. Consider investing in a shared mobile loyalty application to streamline how points are redeemed. 
3. Leverage Data-Driven Insights for Targeted Promotions
Now that the program is underway, realizing that the coalition's true strength lies in its combined data collection abilities, which provide a holistic view of customer behavior is paramount. Segment customers based on purchasing patterns, frequency, or preferences and craft customized marketing campaigns and personalized promotions tailored to member behaviors. 
For instance, if data analytics reveal that customers frequently shop at Brand A but occasionally at Brand B, a joint offer could incentivize increased spending for both brands, resulting in a win-win scenario for both tenants and the customer. As you continue collecting data, monitor evolving consumer preferences and adjust the coalition's offers accordingly to maintain program relevance.
4. Invest in Technology and Infrastructure
Last but certainly not least, remember that a successful coalition loyalty program hinges on its technological framework. Whether through a loyalty mobile app, coalition website, or in-store interface, the member experience should continue to be seamless long term. Creating seamless long-term experiences will require consistent branding across the user interface and synchronized data across all touchpoints.
With multiple brands involved, real-time data interchange is critical. To ensure that points earned or redeemed at one partner are instantly reflected across the coalition, invest in blockchain technology for backend synchronization. Likewise, given the sensitive nature of the data involved, robust security measures, including encryption and regular audits, are non-negotiable.
Measuring the Success of Coalition Loyalty Programs
With multiple brand partners contributing to coalition loyalty programs, the entire ecosystem must measure the program's success. To track key performance indicators (KPIs), brands must monitor metrics that include customer acquisition rates, engagement levels, and redemption ratios to gauge program effectiveness and maximize the return on investment (ROI) over time. 
Aside from numerical insights, it's also important to analyze customer engagement and satisfaction.  Review how often customers interact with the program and monitor their satisfaction when redeeming rewards. Actively seek and prioritize feedback from coalition members, making necessary adjustments to the program's partners and offers to keep them relevant and appealing.
Enhance Customer Loyalty with arrivia
Coalition loyalty programs are not new to the loyalty market; however, they're beginning to make waves. 
As you contemplate the power of coalition loyalty programs to engage customers and encourage brand loyalty, consider the expertise the bonafide loyalty experts at arrivia bring to the table. With a deep understanding of customer loyalty dynamics, arrivia can be your strategic partner in designing and executing a white-label rewards program that resonates with your target audience. 
Learn more about arrivia's trusted loyalty solutions for brands in all industries, and explore our travel rewards platform today.