Few verticals are as competitive as credit card reward programs, which currently boast a member satisfaction rating of just 46%. Over the past year, almost half the population has opened at least one new credit card, and nearly a third of consumers report they plan to apply for new cards in the coming months. Aside from additional spending, what are consumers searching for with new credit cards? 
The answer is a better experience that can enhance your brand's engagement.
The importance of the customer experience continues to permeate the world of credit card reward programs, accounting for nearly three-fourths of what drives member engagement. Businesses can effectively transform first-time cardholders into engaged brand advocates by providing an experience rich with appealing rewards, exclusive redemption opportunities, and personalized benefits. 
Discover strategies to deploy in your credit card reward programs to increase customer engagement.
Understanding the Importance of Customer Engagement in Credit Card Reward Programs
So, why is engagement with your brand so pertinent in credit card rewards programs? Engaged credit card users often use their cards more frequently, leading to increased revenue and customer lifetime value (CLV). As per a Gallup report, fully engaged customers represent a 23% increase in terms of share of wallet, profitability, revenue, and relationship growth with a brand.
Beyond the fact that engaged customers spend more, they're also less likely to switch cards. Being that half of Americans have at least two credit cards and another 13% toggle between at least five at any given time, an effective engagement strategy helps minimize churn rates. The more your reward programs increase customer engagement, the more they boost customer retention.
You can see the positive impacts of engagement across credit reward programs like Chase Ultimate Rewards. Customers earn Ultimate Rewards points by making purchases with Chase Rewards cards but are encouraged to take part in personalized offers—like shopping with one of the 450+ stores in the Shop with Chase Program or accessing special events—to stimulate card usage.
Leveraging Technology to Enhance Credit Card Reward Program Engagement
Adopting a member-centric approach that streamlines the user experience and offers meaningful rewards is imperative to enhance customer engagement in credit card reward programs.
Arrivia CMO, Jeff Zotara, notes, "The best way to build a rewards program that incentivizes customers to interact with it is to leverage technology that gathers data-driven insights and crafts bespoke engagement strategies."
For instance, mobile loyalty applications are a type of technology that collects consumer behavioral data and enables personalized experiences, instant notifications, and effortless interactions with rewards programs. Other technological solutions, such as gamification tactics, are also popular to enhance engagement—58% of credit card reward programs employ game mechanics.
For credit card reward programs that increase customer engagement and improve customer satisfaction, be sure to integrate any additional technology effortlessly. This process involves ensuring mobile optimization, offering user-friendly redemption methods, and frequently updating user-facing technology for a superior credit card membership experience.
Personalization as a Driver of Credit Card Reward Program Engagement
Personalized rewards programs simply resonate more with users. Tailored perks enhance the perceived program value and forge a deeper connection, leading to a 6.4x lift in member satisfaction. Such initiatives lead to amplified engagement and fortified loyalty; in fact, an outstanding 90% of consumers spend more with a personalized customer experience! 
Effective personalization begins by gathering customer data, typically by utilizing the above technology, such as mobile applications. Once user insights have been collected, segment existing customers by spending power or current engagement. Then, leverage tools like artificial intelligence (AI) and machine learning to predict their preferences for personalized rewards. 
From here, you can begin to deploy personalized perks as a means to drive customers to interact with your rewards program. Just look at major brands like Capital One and Discover, which have successfully introduced personalized rewards initiatives. These brands harness data to offer rewards and recommendations tailored to individual spending patterns and preferences.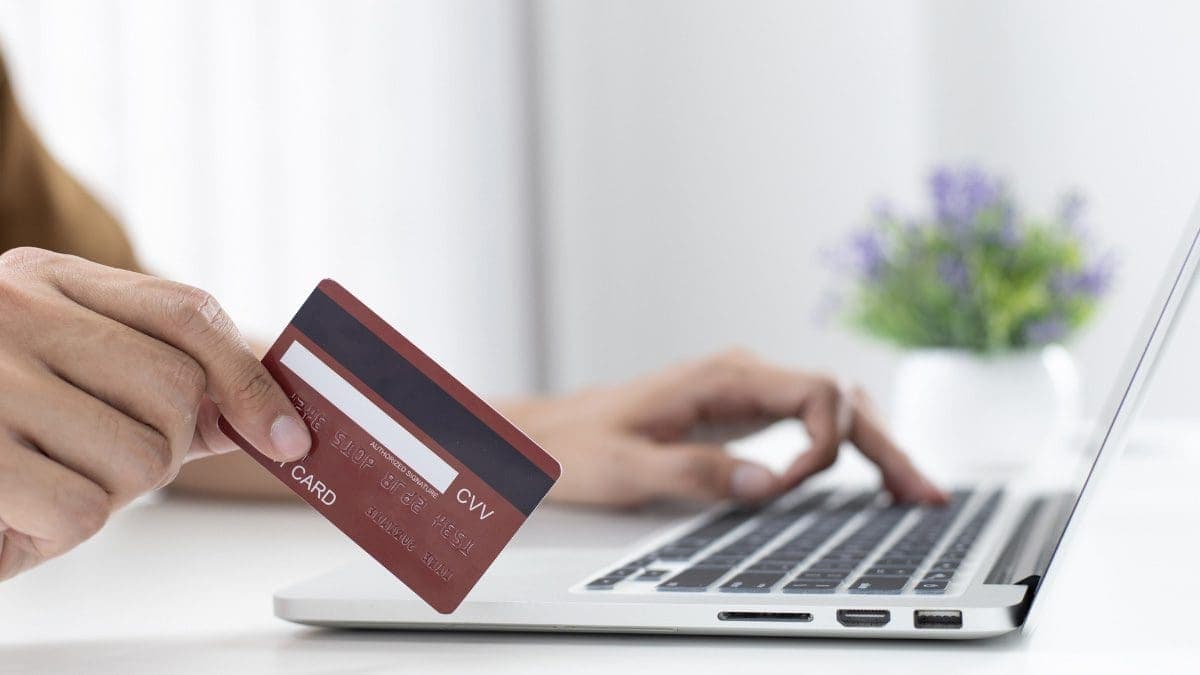 Evolving Trends in Reward Program Engagement
As the financial landscape shifts, credit card reward programs are no longer static—they evolve with changing consumer behaviors, technological advancements, and fluctuating market demands. Explore some of the latest trends in credit card reward programs to increase customer engagement and why they're driving these heightened rates. 
Shift to Experiential Rewards
Beyond traditional cash-back or travel rewards, card issuers are now offering experiential rewards (exclusive event access, cruise rewards, personalized adventures, etc.) as part of their rewards programs. At a time when 27% of loyalty members have switched their primary program in favor of more exclusive perks or redemption opportunities, experiential rewards help generate excitement, increased card usage, and memorable connections between the cardholder and issuer.
Increased Emphasis on Flexibility and Choice
Consumers today value flexibility. Recognizing this, many programs are allowing more freedom in how rewards are earned and redeemed, like mixing loyalty points and cash or transferring points to partners and other loyal customers. We see this trend in blockchain loyalty programs, which link multiple transactions in a single business network. Giving users more autonomy in their rewards makes them more likely to engage with the credit card program actively. 
Sustainability and Social Responsibility Rewards
Sustainability is a prominent theme in customer loyalty programs, but not just to attract the eco-conscious ones. Consumers across all generations are now willing to spend more with sustainable brands. Card issuers have begun to introduce rewards that emphasize sustainability in response, such as points for green products and services or options to offset carbon emissions. These reward types can significantly boost program participation and card preference.
Dynamic Reward Structures with AI & Big Data
Artificial intelligence (AI) has penetrated financial institutions, credit card lenders, and, with that, credit card reward programs. With AI and vast data analytics, credit card companies can now adjust reward offerings in real-time based on user behavior, ensuring the most relevant incentives. These tailored, dynamic reward structures can lead to a more personalized cardholder experience, encouraging more regular interactions, ongoing engagement, and deeper brand loyalty.
Arrivia: Your Partner in Boosting Customer Engagement through Reward Programs
"The bottom line is that the innovative technology, personalization efforts, and experiential perks of credit card reward programs increase customer engagement and improve customer retention."
– Jeff Zotara, Chief Marketing Officer at arrivia 
If you're seeking advanced strategies to elevate your credit card reward program and enhance member satisfaction for the long term, partner with arrivia.
As a trusted white label travel rewards platform, arrivia helps craft credit card rewards programs that bolster customer engagement. With a gamut of innovative solutions—including predictive analytics tools, tailored member communications, and consultative strategies tailored to elevate credit card rewards—arrivia assists in creating engaging and effective loyalty programs.
Are you ready to engage more, earn loyalty, and ensure unparalleled success? Elevate your rewards program with arrivia!